Our Magento 2 extension "Customer Documents" is a useful extension for your online store, if you want to provide a central document repository for customers in Magento 2. Via the rights system you decide which document is made available to a customer, a customer group, all customers or publicly.
Examples:
You distribute price lists to a specific customer group
You send technical documents to a customer
You make marketing material available to your dealers
Your ERP system stores invoices in the customer area
Warranty documents are stored centrally
Software licenses are added to an order
and much more
MWith our Magento 2 extension Customer Documents you can easily build a self-service portal for your customers.
As soon as you have added a new document, the customer can view and download this document in his personal login. Optionally, the customer is automatically notified of the new document by email.
Documents such as invoices and delivery bills that are generated directly by Magento automatically end up in the customer's personal document repository. Third party systems like ERP or WAWI can be easily connected via REST API to send documents to the Magento 2 system.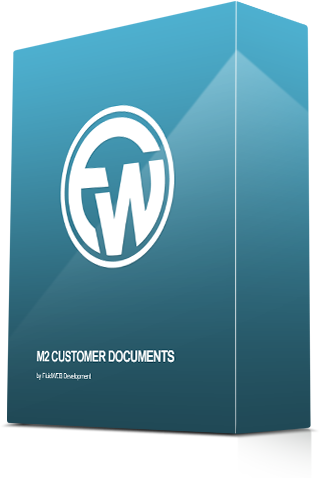 M2 Customer Documents
49 EUR
Magento Extension as rental license incl. updates
Price per month for 12 months.
1 month cancellation period.
Leistungen
Extension for Magento 2.2.x/2.3.x/2.4.x
installation + 450 EUR
Updates via Git/Composer
New functions incl.
Security updates incl.
Customization (optional)
Full service compatibility
SLA 6
REST API
Order now